MsSally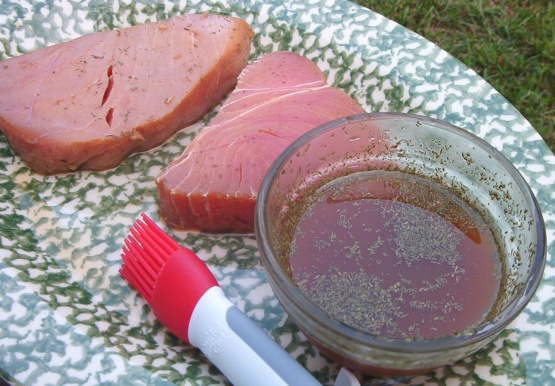 We frequently grill tuna steaks in summertime. I came up with this sweet marinade. It's also good for chicken or pork, but I like it best on fresh tuna steaks.

Super delicious recipe! Tasted really good on our fresh tuna steaks. Can't wait to try it on chicken. Nice one, Parsley!
Whisk all ingredients together in a bowl. Marinate tuna steaks in a plastic bowl or bag for no more than 24 hours. Set aside some extra for basting while grilling.