Tuna Sandwiches, Nicoise Style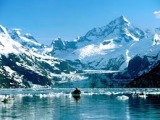 This is a French-inspired tuna salad sandwich, which is an adapted recipe from Sara Moulton. Cook time does not include hard boiling the eggs (you could do that ahead of time).
Directions
.Bring a pot of salted water to a boil and add the green beans. When the water comes back to a boil, take the green beans out and add to a bowl of ice water. Once they are cooled, drain them, pat dry and chop.
Combine the mayo, olives and lemon juice in a food processor and process until just about smooth. Transfer this mixture to a bowl.
Drain the tuna and stir it into the mayo mixture. Add the eggs, tomatoes, green beans, dill, and the salt and pepper (to taste) and mix together.
Toast the bread slices. Divide the tuna onto 4 slices of the bread, top with lettuce and remaining bread slices.
Most Helpful
A lovely satisfying lunch when you feel to inclination to whip up something a little different. I halved the recipe as there was just myself & DH and there was still some left over. I sub'd fresh dill for dried dill but otherwise followed the recipe. Made for Aussie / Kiwi Swap Feb 2014.

Yum! It was a nice change from salad without being tons of work so it was a hit here on a hot day. The flavors of nicoise did come thru & the ingredients paired well with the pita. I'll be making this again! Thank you for sharing the recipe!

I love this recipe. so refreshing to make as well, when it gets to hot outside to cook, like it did today. I used cherry tomatoes for this sandwhich, and I love the addition of haricot vertes to the recipe.