sheepdoc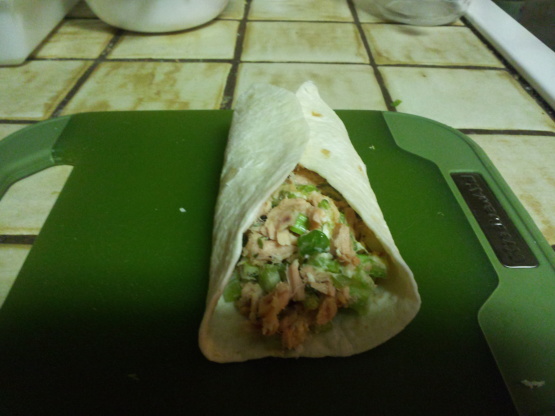 To me, a homemade tuna sandwich is tuna and mayo on white bread. However, I loved the Thai Tuna wraps the place on the corner used to make. Don't know why it never occurred to me that I could make that at home! I used 2 green onions and sriracha for the chilis. Didn't have any lettuce so I chopped up a stalk of celery. 1/2 on a tortilla for lunch. Wonderful. The next day I added sliced avocado to the wrap. Also wonderful.
Drain oil from Tuna and put in medium glass bowl.
Finely chop onion, parsley and chilli and add to bowl.
Add butter, crushed pepper, salt and lemon juice.
Mix well.
Butter 2 bread slice and put lettuce.
Put enough Tuna mix and spread evenly.
Cut and Serve as desired.