Tuna Salad With Fried Onions
Kathy228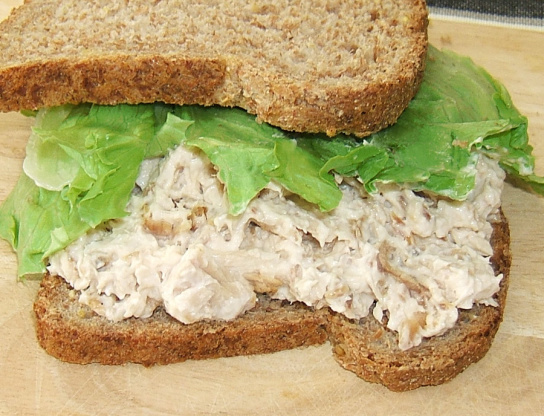 Another version of tuna fish salad. It seems like a lot of mayo in the recipe, but after chilling, it's the perfect amount. Use in a sandwich, on crackers, as a dip. I use tinned, fried onions from the Asian or Indian grocer. I think French's brand may work too although I've never used it.

This is pretty good. I tried some right after making it and again after it had chilled, and the chilling definitely improved the flavor. Tried it on sandwich bread and just by itself, and I prefer eating this just by itself. It's a nice change from my standard tuna salad recipe. Thanks, Kathy!
Squeeze water from the tuna and place tuna in a bowl.
Add the mayo and stir until combined*.
Add the fried onions and gently combine.
Refrigerate for 2-hours.
*Before chillling, it will seem to be too much mayo, but it 'tightens' as it chills.
The cooking time is the chilling time.