Tuna Salad Sandwich With Raisin Bread
Nimz1466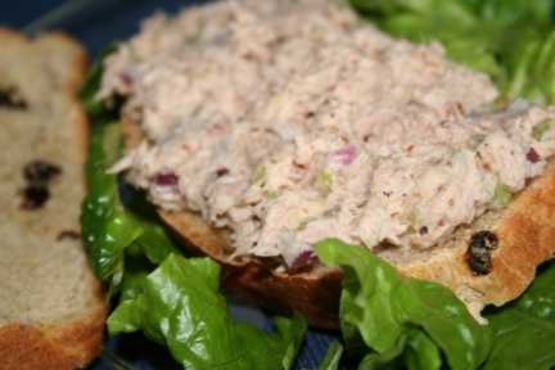 The mustard and pickle relish add some tang. If you can let it chill 2 hours or more, the flavors in the salad will blend better. Cooking time is actually recommended minimum chilling time.
I didn't really like this as written. It needed salt, a little more mayo (maybe a rounded tablespoon) and a little more mustard (again maybe rounded teaspoon). Loved the raisin bread idea.
Mix together the tuna through celery seeds.
If possible, chill at least 1/2 hour.
Spread on 2 slices of bread and top with the other 2 slices.