Tuna Salad Roll Ups (Fast, Light, Low-Carb, Snack)
loof751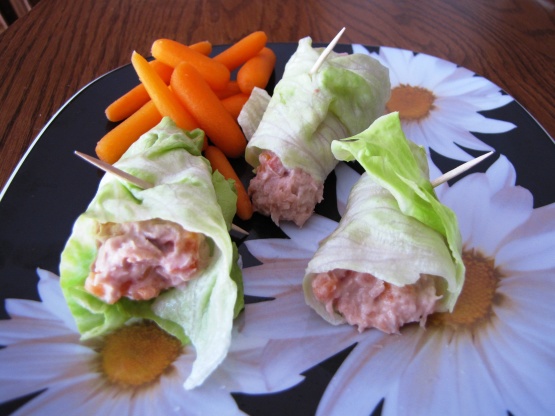 I wanted some tuna fish without bread one night and whipped one of these up. Makes a great snack or platter.
Drain tuna and put in a small bowl with tomatoes and carrots. Mix well. (If adding mayo or mustard, mix that in as well.).
Take one lettuce leaf and place some of the tuna mix in the middle of it.
Wrap the lettuce up and stick a toothpick in so it will stay. You should be able make 12 of these.
Serve and enjoy!