Tuna Salad Meal (Lite-Bleu)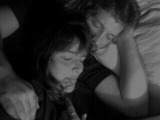 All Lite-Bleu recipes are complete meals that we designed for our weight loss diet. Please visit our homepage for more info.
Directions
Mix tuna salad ingredients together well. Cover and refrigerate till needed (or can use right away).
When ready to serve, plate up with the additional items for a nice healthy meal.
Most Helpful
Great dinner or lunch! Pretty, tasty, and filling. DH and I love these kind of meals. Thanks so much for the post.

My DS & I enjoyed this lovely, fresh-tasting, light lunch! I made the tuna pretty much as written, except that I omitted the salt and added a tiny dab of mustard. I used reduced-fat mayo and water-pack tuna. For the additional items, I put out multi-grain crackers, a quartered Braeburn apple, and red grapes on both our plates, plus a roma tomato and some celery sticks on mine and some cheese on DS's. Note: as I made it, the recipe was 9 WW points per serving. Thanks so much for sharing, 2Bleu! Made for Everyday is a Holiday tag game.
A very nice meal! I used a little extra celery, left out the pita and added some whole wheat crackers. Thanks!