rpgaymer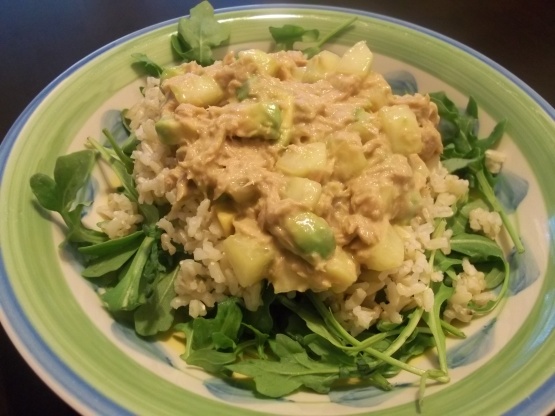 Adapted from Good Housekeeping June 2013.
This is definitely reminiscent of a tuna roll- very impressive! I changed things around a bit though. I mixed the dressing, avocado and cucumber with the tuna, and just served that atop a bed of brown rice and baby arugula. I also used wasabi paste instead of chili paste. It was a hit.
Whisk together miracle whip, sriracha, lime juice, soy sauce, sesame oil, and sugar.
Add arugula, rice, cucumber, and rice.
Toss to combine.
Divide onto 4 plates.
Top with tuna.