Tuna, Red Onion, and Parsley Salad
Parsley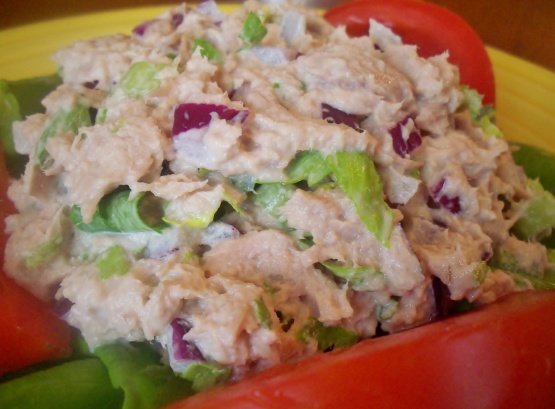 This is my take on a salad featured in Bon Appetit. While I use a combination of fat-free mayonnaise and sour cream to make this consistent with the WW Core program, you should feel free to simply use 1/4 cup of your mayonnaise of choice. Please note cooking time is chilling time.

What a great recipe. The flavors were wonderful. I used this as a main dinner dish so I added about 2 cups of cooked rotoni pasta. Will make this again very soon....Thanks Toni for posting.
Using a fork first four ingredients in medium bowl to blend.
Mix in celery, onion, and chopped parsley. Stir in tuna. Season salad with salt and pepper.
Cover and refrigerate; chill for a minimum of 30 minutes to let the flavors blend. Can be prepared up to 6 hours ahead.