Another great recipe I found on Betty Crocker's website. Celery seed is wonderful in tuna salad and the addition of coleslaw dressing will add a little zip. A nice "lunch on the go" sandwich.
1 (6 ounce) can light chunk tuna in water, drained
1 large carrot, shredded (1 cup)
2 tablespoons sweet pickle relish
1 tablespoon coleslaw dressing
1⁄4 teaspoon celery seed, if desired
4 pita breads, cut in half to form pockets (6 inches in diameter)
Directions
In a medium size bowl add drained tuna, shredded carrots, sweet pickle relish, coleslaw dressing and celery seed if using, mix together well.
Into sliced and halved pita bread spoon the tuna mixtue. Serve immediately or refrigerate until chilled and serve.
Reviews
Most Helpful
Wonderful! I accidentally used dill pickle relish, and didn't have any celery seed so minced up 1 celery stalk otherwise made as directed. Delicious! DH and I both enjoyed this very much! I loved the addition of the shredded carrot! Thanks Lor! Made for KK Recipe Tag
What a lovely way to serve tuna salad for lunch; I added 2 chopped green onions to the mixture. Simple to make and a great idea to serve when my kids come to visit. Thank you for sharing. I made these for Autralian/New Zealand Recipe Swap. Rita/Sage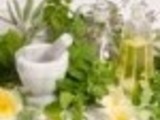 I did a half serve my lunch but served on rice crackers instead of pita. Slightly sweet and a great zippy taste provided from the coleslaw dressing added. Simple to make & full of flavour so 5 stars from me.