These tuna patties taste like crab cakes, and are easy to make. I like putting the patties on buns and topping them with pickled jalapenos... YUM.
3 (5 ounce) cans tuna, drained and flaked
1 cup breadcrumbs
3 celery ribs, finely chopped
1 cup mayonnaise (I use the light kind- works well)
4 tablespoons chili paste (like Sambal Oelek)
1 1⁄2 tablespoons lemon juice
1 -2 teaspoon celery salt (to taste)
Directions
Combine the tuna, bread crumbs, celery and mayo in a large bowl. Blend in the chili paste, lemon juice, and celery salt. Mix everything well.
Form 4-8 patties, depending on how large you want them. Fry lightly in a sprayed skillet over medium heat about 5-8 minutes, flipping once. Patties are done once they are well-browned.
Reviews
Most Helpful
I cannot say enough good things about these tuna patties! I made this exactly as posted, using whole wheat breadcrumbs, and about 2 t. of celery salt. The sambal oelek was fantastic! I ended up getting 10 patties out of this (I guess I like them a bit smaller). As suggested, I ate mine (sans bun) with a pickled jalapeno, which I loved. I had no trouble with texture, and they held together well. I will definitely be making these often!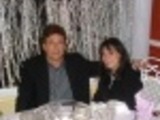 Wow! What a different tasting tuna patty! I cut this down for 1 can of tuna, and reduced the other ingredients accordingly. I really enjoyed the heat in these! These are quick and easy to make. They are very "loose", I scooped them up with a spatula and finished shaping them up in the skillet. I recommend making smaller rather than larger patties to make them easier to flip. Mine turned out wonderfully golden brown on the outside and rich and creamy on the inside. I don't think they taste like crab cakes, but they are wonderful! I served with a side of remoulade sauce, mashed potatoes, squash and purple hull peas. Great dinner!! Thanks for sharing! Made for Rookie tag game.

Very tasty. I used crushed rice crackers to make it gluten free, and chili paste in a tube. Sized it down for one can of tuna; made 2 patties. Would be good with cheese on it too, like a tuna melt. Made for Best of 2014 game.