Parsley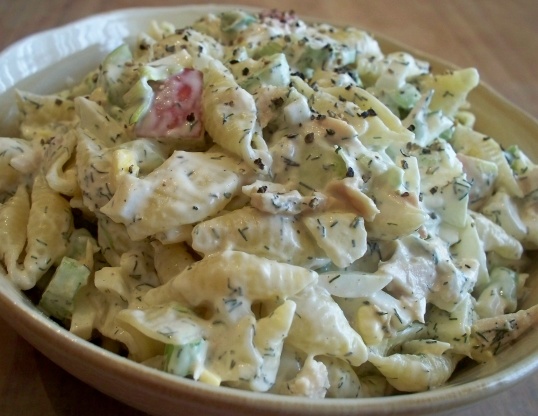 I love this salad for a light lunch or as one of the salads when I have a buffet-type meal. Any kind of tuna works well, but I usually use light tuna in oil for this recipe. Light mayonnaise can be used for this recipe. It tastes best when made ahead.
Cook pasta until al dente. Immediately cool in cold water.
Drain tuna. Mix with next 8 ingredients.
Mix tuna mixture into pasta. You may need a little more mayonnaise.