Nif_H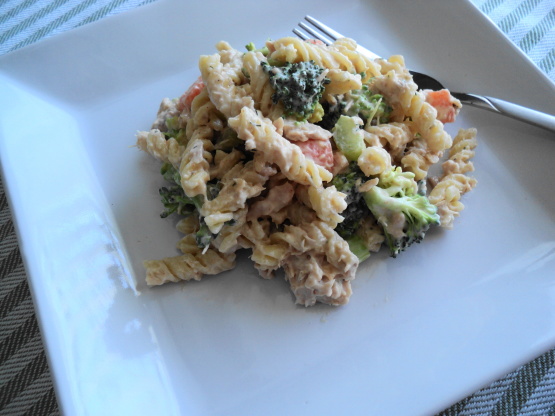 I like this tuna/pasta salad because it has broccoli in it instead of the usual peas.

Absolutely great. I love this recipe. It really is an easy recipe to put together, and all the ingredients blend beautifully together.
Mix mayo (or salad dressing), dill weed, pepper, and paprika in a large bowl.
Add in remaining ingredients and stir together to mix well. Chill for at least 2 hours or overnight.