A tip top way to serve the humble tuna!
Directions
In a bowl, combine tuna, egg, mayonnaise, mustard, celery and onion; mix well.
Spoon the mixture onto bottom halves of muffins. Cover with top halves.
You may spread this tuna mixture on wraps, or on your favorite sandwich bread and rolls. Enjoy!
Reviews
Most Helpful
This is the tuna salad from my childhood also. It tastes great after chilling in the fridge a few hours. Love the eggs in this. Like breezermom, I use regular yellow mustard. I also add a dash of either Old Bay or lemon pepper seasoning and some sweet pickle relish. This one is a keeper.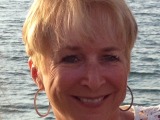 This is the tuna salad I grew up on...always thought that this is the way tuna salad was supposed to taste. The only difference was the dijon mustard....we just used regular yellow mustard. And we ate it on whatever we had...crackers, loaf bread, etc! Thanks for sharing a delicious tuna salad. Made for I Recommend tag.

I loved this!! I thought it had a great tang and crunch and it was perfect on a toasted English muffin! The only thing I did differently was to leave the onions out, but that's because I don't cre for them! Congrats on winning the football pool!!!! Made for Football Pool game Week 5.