Boomette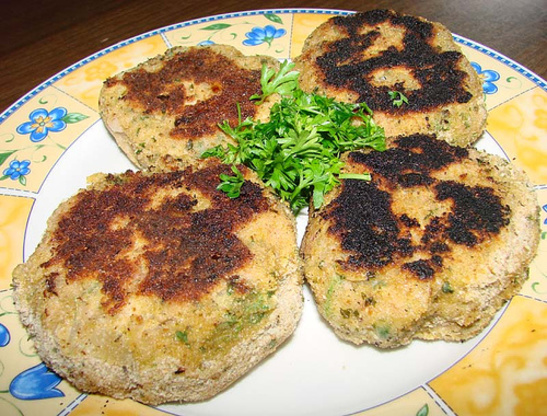 I found this recipe when I was researching an article on Spanish food for a food story when the Olympics were in Barcelonoa in 1992. Since then, I've made these so many times, in so many ways. They will accomodate about a zillion variations and still come out delicious. Prep time doesn't include chilling time. I usually prepare the creamed mixture the day or night before.
These were really good. I did make a few minor adjustements by adding 2 tsp lemon juice and 3 cloves minced, sauteed garlic. I also put the tuna, olives and parsley in the food processor and pulsed until mixed well prior to adding to the onion mix. I replaced smart balance for the butter and fried in olive oil to make them healthier. I think these would be awesome with Kalamata olives and some goat cheese as well.
Melt the butter in a small saucepan over medium heat. Add the onion and cook until soft. Stir in the flour and cook for 1 minute.
Drain the tuna and measure the liquid. Add enough milk to equal 1/4 cup liquid. Whisk into flour mixture, cooking until thickened.
Season with salt and pepper and stir in tuna and olives. Refrigerate the mixture until cold.
Shape 1/4 cup of the mixture into a patty. Coat with flour, then egg, then bread crumbs.
Fry in a little hot oil in a skillet, turning once or twice, until crisp and golden outside, a total of about 6 minutes per side.