T-Sawyer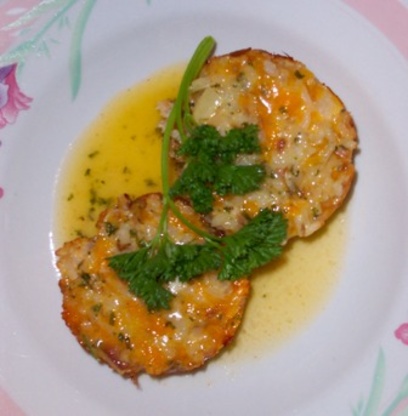 This is a great change for fussy tuna eaters. Kids & grown-ups love them. You may want to make extra sauce which you'll find requests for. Also, grate extra cheese to microwave melt over muffins before adding sauce.

I made this with wild rice, included the tuna water in the recipe, used colby-jack cheese (also topped with cheese), added a generous amount of fresh parsley and onion, cooked for 25 minutes. We had impromptu company just after making this, and enough to share. Excellent reviews all around. The butter sauce is exactly what I was looking for to serve over dolmades that I made recently.
Mix first eight ingredients together and lightly press into a very well greased muffin tin.
Bake at 375 F for 15 minutes. Tops should just start to brown & bubble. Note - baking time will vary with size of muffin tins.
Let cool about 5 minutes to allow for easier removal from pans then turn out onto individual serving dishes.
Combine sauce ingredients and drizzle over top of muffins.