Tuna Mornay Delite - Low in Fat!
Rhazz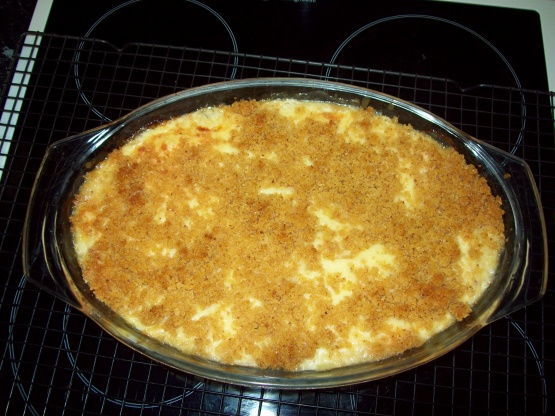 Over time, I have edited and upgraded my mornay and now it has become the most requested item to bring to parties etc! Even better, its low in fat!
Melt butter.
Add flour and dry ingredients (not bread crumbs). Mix to thick paste.
Slowly add milk, stirring with a whisk so as not to form lumps.
Heat until thickened.
Mix tuna, onion, eggs, cooked rice, corn, peas and half of cheese.
Pour into casserole dish, and top with remaining cheese, then breadcrumbs.
Bake in moderate oven for an hour.