Prep 15 mins
Cook 15 mins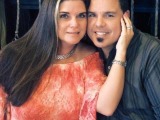 The cheese-covered tomato slices top off the mild tuna salad deliciously. Try replacing the tuna with canned salmon, ham, chicken or turkey as well.
Directions
In a small bowl, combine 1/4 cup mayonnaise, green pepper, onion, mustard and Worcestershire sauce; stir in tuna.
Spread over each bun half; top each with a tomato slice.
Arrange sandwiches on a baking sheet.
In a small bowl, combine the cheese and remaining mayonnaise; spoon cheese mixture over tomato.
Bake at 400° for 11-13 minutes or until topping is nicely melted.
Most Helpful
Yummy lunch! I made it for myself and used light mayo and light cheese on homemade whole wheat. Thanks, Juenessa!! :)
YUMMY My husband was MMMmmmming the entire meal. I used Wasabi Horadish Mayonnaise for a little kick. I think next time I will use mozzerella insted of cheddar - I think it would go better with the wasabi horsradish flavor.

We did like this, very nice flavour combination. I was disapointed though because it didn't turn brown nor did it puff up. I followed the recipe exactly except that I used whole wheat English muffins instead of hamburger buns, which I'm sure didn't make a difference. I will try it again. thanks for posting.