Derf2440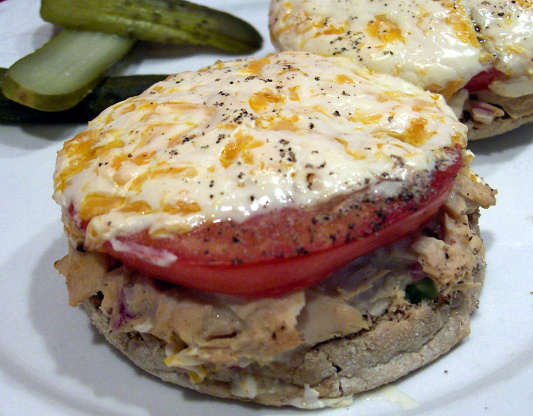 The cheese-covered tomato slices top off the mild tuna salad deliciously. Try replacing the tuna with canned salmon, ham, chicken or turkey as well.
Yummy lunch! I made it for myself and used light mayo and light cheese on homemade whole wheat. Thanks, Juenessa!! :)
In a small bowl, combine 1/4 cup mayonnaise, green pepper, onion, mustard and Worcestershire sauce; stir in tuna.
Spread over each bun half; top each with a tomato slice.
Arrange sandwiches on a baking sheet.
In a small bowl, combine the cheese and remaining mayonnaise; spoon cheese mixture over tomato.
Bake at 400° for 11-13 minutes or until topping is nicely melted.