Tuna-Macaroni Salad with Cheese
Prep 15 mins
Cook 10 mins
The cheese, tuna and pickles seasoned with onion and garlic make for a really good flavour in this salad.
Directions
Cook macaroni.
Drain; rinse with cold water.
Combine macaroni, cheese, tuna, pickles and onion in a large bowl.
Stir together salad dressing, salt, pepper and garlic; pour over macaroni mixture and toss.
Cover; chill at least 3 hours.
Reviews
Most Helpful
Delicious! I only used a couple of "shakes" of dried minced onion, instead of the 1/3 cup. A terrific, easy recipe!
Awesome tuna/pasta salad!!! I didn't have sweet pickles or fresh onion, so I just subbed 3/4 c. sweet relish and 2 T. dry, minced onion and it was wonderful. Will definitely make this again!!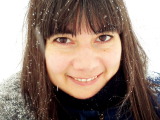 This is a very yummy pasta salad and perfect for a light lunch. Left out the onion because onions at lunch can make for an uncomfortable work afternoon. I love chunky things in pasta salad versus finely chopped. The little bite of sweetness from the gherkins paired well with the slight saltiness of the cheddar. Great blend of flavors and textures. Thanks, bert.