Parsley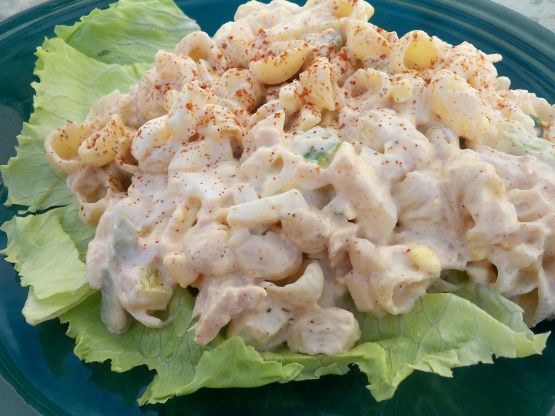 I no longer get asked to make this salad, its DEMANDED whenever theres a party. The amounts listed are for a family of 4 that will last a couple of days, but increase as much as you want for the summer get-togethers. DO NOT LEAVE OUT THE GREEN PEPPER, if you don't like them, pick around them, they really do make or break this recipe!
Combine macaroni, green pepper, onion, tuna, and 5 of the eggs. Stir together until blended.
Add Miracle Whip, paprika, salt and pepper.
Thinly slice the last egg and arrange on top of the salad.
Sprinkle the top of salad generously with more paprika.
Chill.