Derf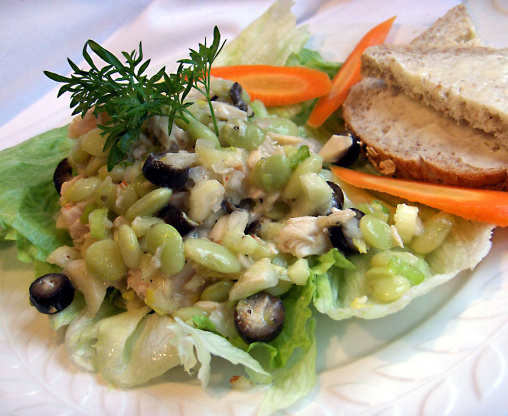 This salad is ideal for a family lunch or a ladies' luncheon. With rolls and dessert it is a whole meal. This salad is best made the day before and chilled overnight. I got this recipe from a dear friend of my MIL, who got it from one of those recipe card collections. Cooking time is actually chilling time.
Combine cooked lima beans, drained tuna, celery, olives and green onions.
Add dressing and garlic; mix well.
Cover and chill 2 to 3 hours or overnight.
To serve: Turn into a crisp lettuce-lined bowl. Sprinkle with parsley. Recipe halves or doubles easily.