Tuna Fudge Training Dog Treats
mart1368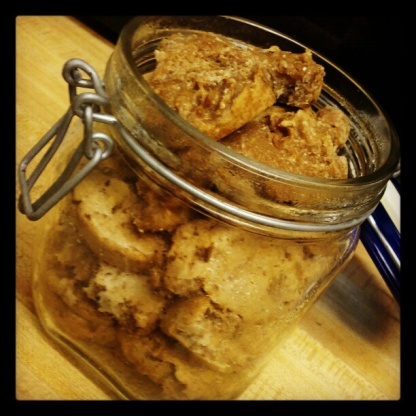 This is a wonderful training treat for dogs. It has the consistency of fudge so you can break off different sized pieces and the dogs can eat them quickly without a mess. It is also "smelly" so your dog can anticipate the treat! You must store it in the refrigerator or freezer.

Well if you want to slowly poison your dog feed him this treat... Garlic is TOXIC to dogs!!!!!!!!!
and the effect is cumulative , which means each time you feed your dog one of these treats could be the last time.
Mix all ingredients with an electric mixer until well blended.
Spread mixture into a greased 9x9 cake pan.
Bake covered at 350 degrees for 20 minutes.
Store in refrigerator or freeze.