Tuna Fudge Training Dog Treats
mart1368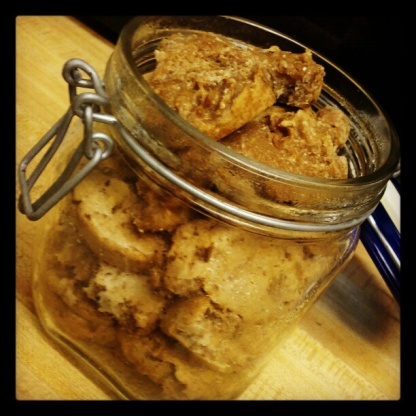 This is a wonderful training treat for dogs. It has the consistency of fudge so you can break off different sized pieces and the dogs can eat them quickly without a mess. It is also "smelly" so your dog can anticipate the treat! You must store it in the refrigerator or freezer.
Excellent training reward for my flyball pups. I have made it with salmon and even canned ham or turkey too! Sometimes I omit the garlic other times I add in whatever herbs I've got handy. I make it in small "loaves" then wrap the extras up and freeze them. I just pull out and defrost when I need a new chunk. The dogs drool puddles by the stove as this is cooking.
Mix all ingredients with an electric mixer until well blended.
Spread mixture into a greased 9x9 cake pan.
Bake covered at 350 degrees for 20 minutes.
Store in refrigerator or freeze.