loof751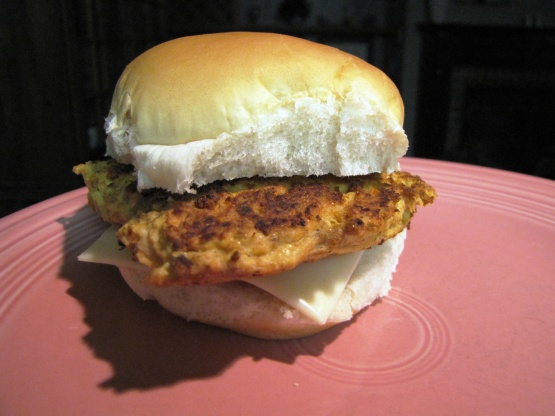 Delicious high fiber fishcakes 170 calories; 2 g fat; 22g carbs; 10.5 g fiber; 25.5 g protein (3 WW points)

Great fish cakes, tasty and filling! I used cajun seasoning and it worked well with the fish. It was tricky to keep the patties together and I did cook about 5 minutes on each side for a nice crispy crust. Served on a bun with tomato and swiss and really enjoyed - thanks for sharing your recipe!
Place fiber One in blender along with any seasonings you like such as black pepper, onion powder, salt, etc. Grind to breadcrumb consistency. Place half of crumbs in dish and other half in mixing bowl.
Shred tuna and add to crumbs in mixing bowl along with other ingredients. Stir until mixed.
Line baking sheet with wax paper and form tuna into 8 mounds on paper. Let it sit at room temp for 15 minutes.
Coat the mounds in the dish of Fiber One crumbs and cook in skillet heated over medium heat and coated non-stick spray. Cook for about 3 minutes and flip.