Parsley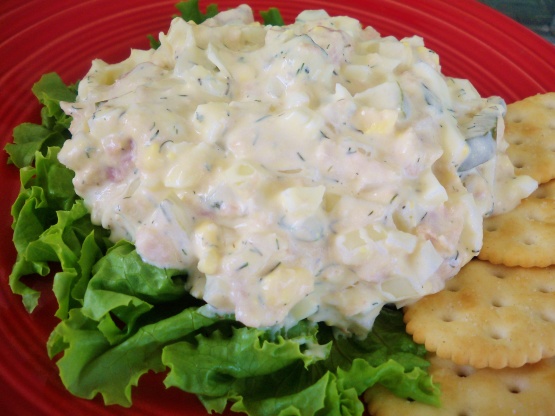 A delicious recipe. For those who dislike relish with egg, add two dashes of worcestershire sauce and a quarter teaspoon of mustard to it. That's a successful commercial recipe from a humongous company I won't mention...
Mash eggs with a potato masher or large fork.
Combine all ingredients in a medium bowl, mix thoroughly.
Chill.
Goes well with crackers or as a sandwich spread!