Derf2440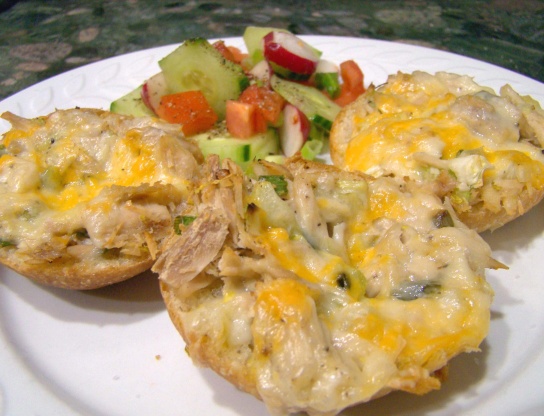 This is a recipe from the daycare centre I went to as a child. Incredibly easy, quick, and healthy. What more can you ask for?

Looking for something quick and easy for supper tonight cus i forgot to take anything out of the freezer, this fit the bill perfectly, lovely flavour and a nice change from the usual supper!! Made it exactly as written and it was super tasty, perfectly cooked too. Served with a salad. Thanks for posting, I will be making these again!
Mix tuna, celery, green onions, and seasoning.
Divide onto buns; cover with cheese.
Bake 15 minutes and 375°F.