katii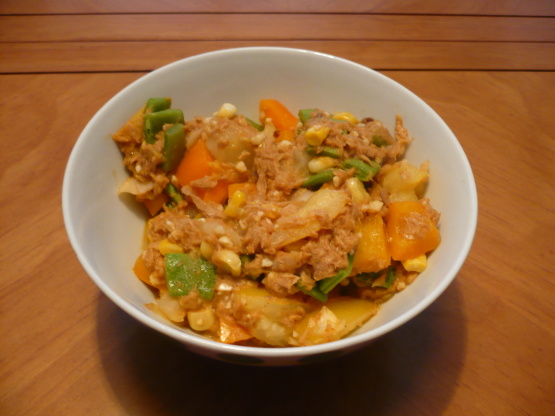 A very interesting (but still very tasty) dish that is great rolled up in a corn tortilla.
Cook tuna with onion, beans, corn, and garlic for 5 minutes.
Add tomato, pepper, corn, and chili powder; stir.
Bring to a boil; reduce heat, cover and simmer for 5-10 minutes.
Season with pepper before serving.
Enjoy!