Prep 10 mins
Cook 25 mins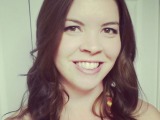 This is the tuna casserole my mom always made. Feel free to add any extra spices/herbs as my mom didn't use much other than salt and pepper.
1 1⁄2 cups elbow macaroni
2 tablespoons chopped onions (I usually use more)
3 tablespoons butter
1 (10 3/4 ounce) can cream of mushroom soup
1 (6 ounce) can tuna, drained
1⁄2 teaspoon salt
1⁄2 cup evaporated milk
1 1⁄2 cups grated cheddar cheese
1⁄3-1⁄2 cup crumbled potato chips (optional) or 1⁄3-1⁄2 cup breadcrumbs (optional)
Directions
Cook macaroni in boiling water until tender; drain.
Combine macaroni, onion, butter, mushroom soup, tuna, salt and milk. Put in 8"x8" casserole dish.
Sprinkle with grated cheese and crumbled potato chips or bread crumbs if desired.
Cover with foil and bake at 350 degrees for 20 minutes. Remove foil and bake an additional 5 minutes.
Most Helpful
love, love, love that i had all the ingredients. added some peas, didn't use the bread crumbs. it was great!
This is a great to make when you are running low on groceries or wondering what to have for dinner. It's a quick and delicious dinner with items you always have in the pantry.

This casserole is a classic "have to make every once in a while" comfort food! Very easy to make with what you have on hand. Kind of reminds me of the "Tuna Helper" they sell in stores, but of course, much better. Just like another review, it is a very kid friendly dish (even the pickiest eaters have liked it!) Thanks!