Ashley Cuoco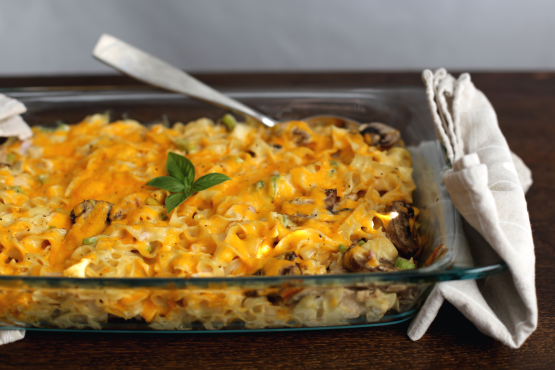 Good and creamy, got it from my bosses wife who got it from her mother-in law.

Very good. The cream of celery soup gave a nice flavor. I added the mushrooms and 1/2 t salt. I used more cheese, 1 cup on top. We really liked this. Will make again. Thanks, Tara!
Cook egg noodles to al dente in boiling salted water; drain well.
Preheat oven to 325°F.
Mix all ingredients together in a large casserole dish, reserving 1/2 cup of cheese.
Sprinkle reserved cheese over the top.
Bake for 30 minutes.
Serve hot.