gailanng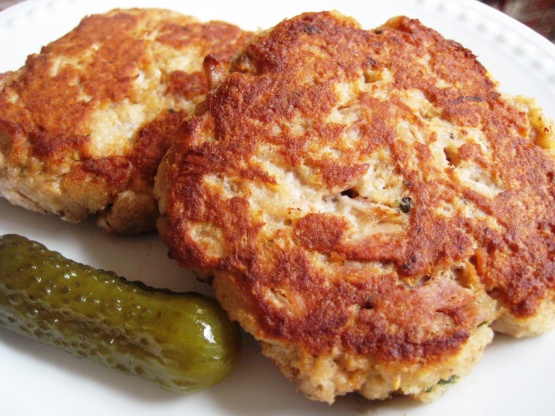 I made these the other night for my daughter who will eat tuna and very little else. I wasn't sure how these would hold together when frying but mine did very well. The chili sauce gave them a nice flavor. Thanks!! Family and I enjoyed.
In a bowl, combine tuna, bread crumbs, celery, mayo, onion, chili sauce,egg, salt and pepper.
Shape into four patties.
Melt butter in a skillet; cook patties for about 4-5 minutes per side or until lightly browned.
Serve on buns with lettuce and tomatoes, if desired.