kindcook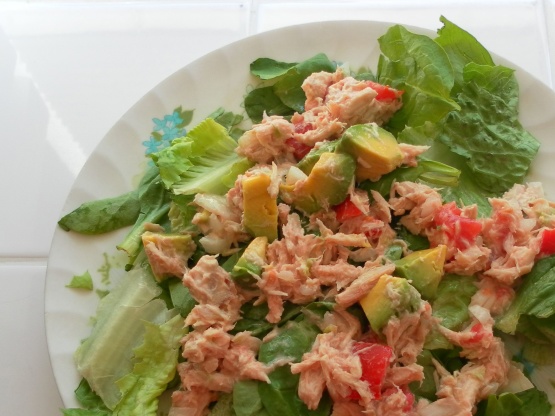 A recipe I came up to use some of the many avocados you find yourself being given in the summer months. Light, tasty, and quick. You could probably use canned salmon in place of the tuna if you desire.
In a large bowl, flake tuna with a fork.
Add the tomatoes, onion, lemon juice, and mayo and stir until combined.
Add avocado and mix just until coated.
Serve over chopped lettuce (I sometimes add some spinach as well).