kindcook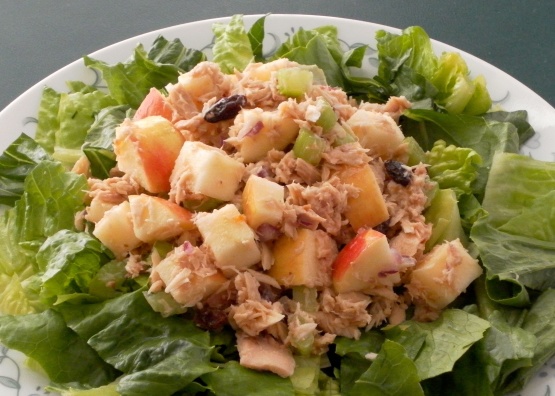 A lovely tuna salad with a twist; it uses apples and light Italian dressing! I like to use Gala or Golden Delicious apples. I also like to serve this with potato chips on the side, but it holds its own if you choose to serve it solo. Enjoy!
In a large bowl, combined first five ingredients.
Add light Italian dressing and mix until evenly coated.
Serve on top of chopped lettuce.