Parsley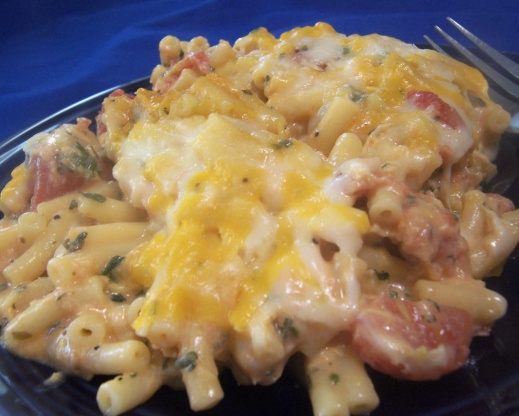 This is another recipe from an old 99 cent, coverless cookbook which is over 30yrs old. It is from a time when every penny was needed, and a little had to go a long, long way. Oh, and BTW, my kids scarffed it down!

A quick and easy kid-pleaser. Great for a quick dinner or a hot lunch for the kiddos. I used a 14-oz can of tomatoes and 2 cans of tuna, as I think only 1 can wouldn't have been enough. I added a little extra milk to prevent drying out while baking. Garlic would be a nice addition to this also. I'll make this for the kids often. Thanx for posting.
Prepare macaroni and cheese dinner mix according to package directions.
Saute onions in margarine until tender.
Add tuna, onions, tomatoes, parsley, salt and pepper to macaroni, mix well.
Pour into greased 2-qt. casserole, sprinkle with cheese.
Bake, uncovered, at 350F for approximately 15 minutes or until cheese is a golden brown and bubbly.