ImPat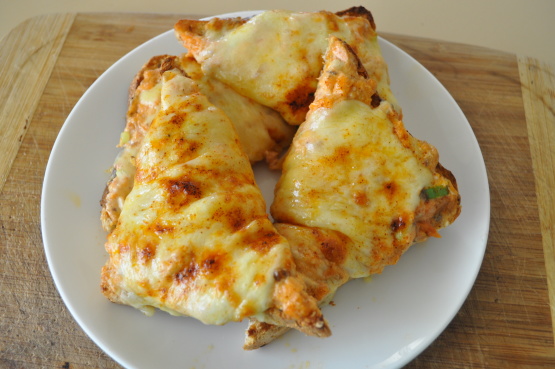 From BBC Good Food. Sounds like an easy and delicious lunch/snack. It's also great as an appetizer.
Preheat broiler/grill to highest setting.
Drain tuna, mix it with mayo and scallion in a bowl; season with salt and lots of freshly ground black pepper.
Toast bread slices under the grill until they're nicely browned on both sides, then spread the tuna mixture on top of each toast.
Sprinkle with grated cheddar on each toast and put back under the grill until cheese has melted.
Slice each toast diagonally into triangles, sprinkle with paprika and enjoy!