Tuna and Black Olive Melts
dicentra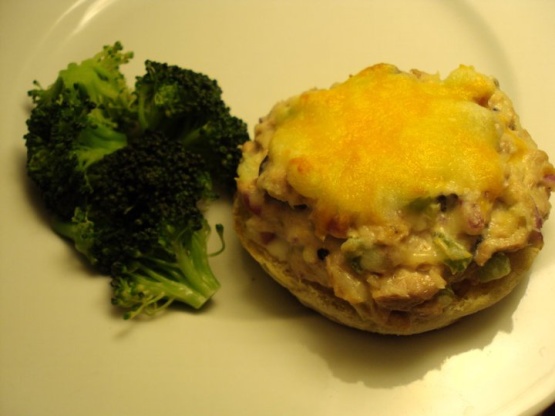 365 Great 20 Minute Recipes. This one's for hubby. He loves black olives. Easy pantry meal!
Preheat broiler. Lightly toast English muffins.
In a bowl, flake tuna into small chunks. Toss with celery, olives and red onions.
Add mayonnaise, stir to blend well and season with pepper.
Place muffin halves cut side up on a baking sheet. Spread with butter. Divide tuna salad among muffins and top with cheese.
Broil for 1-2 minutes until cheese is melted and bubbly.