Maito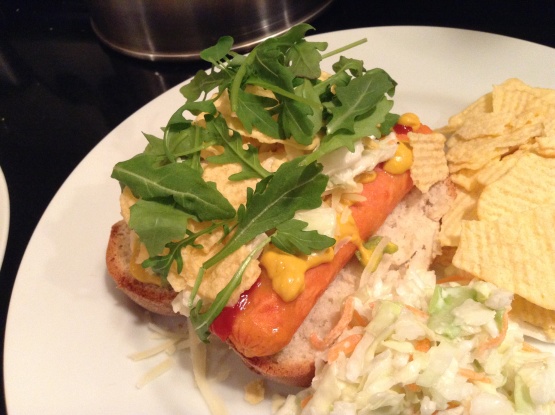 It looks just fine after it's been prepared, but after the first bite, it becomes a mess! a GIANT WAVE! Its aspect is horrible, ugly, revolting, disgusting, and to some, even nauseous, and it also tends to spill onto the eater ---but wow! The sight is worth it! What a great taste---A TRUE TSUNAMI GIGANTIC TASTE EXPLOSION! Careful, you might bite your tongue! Great midnight snack!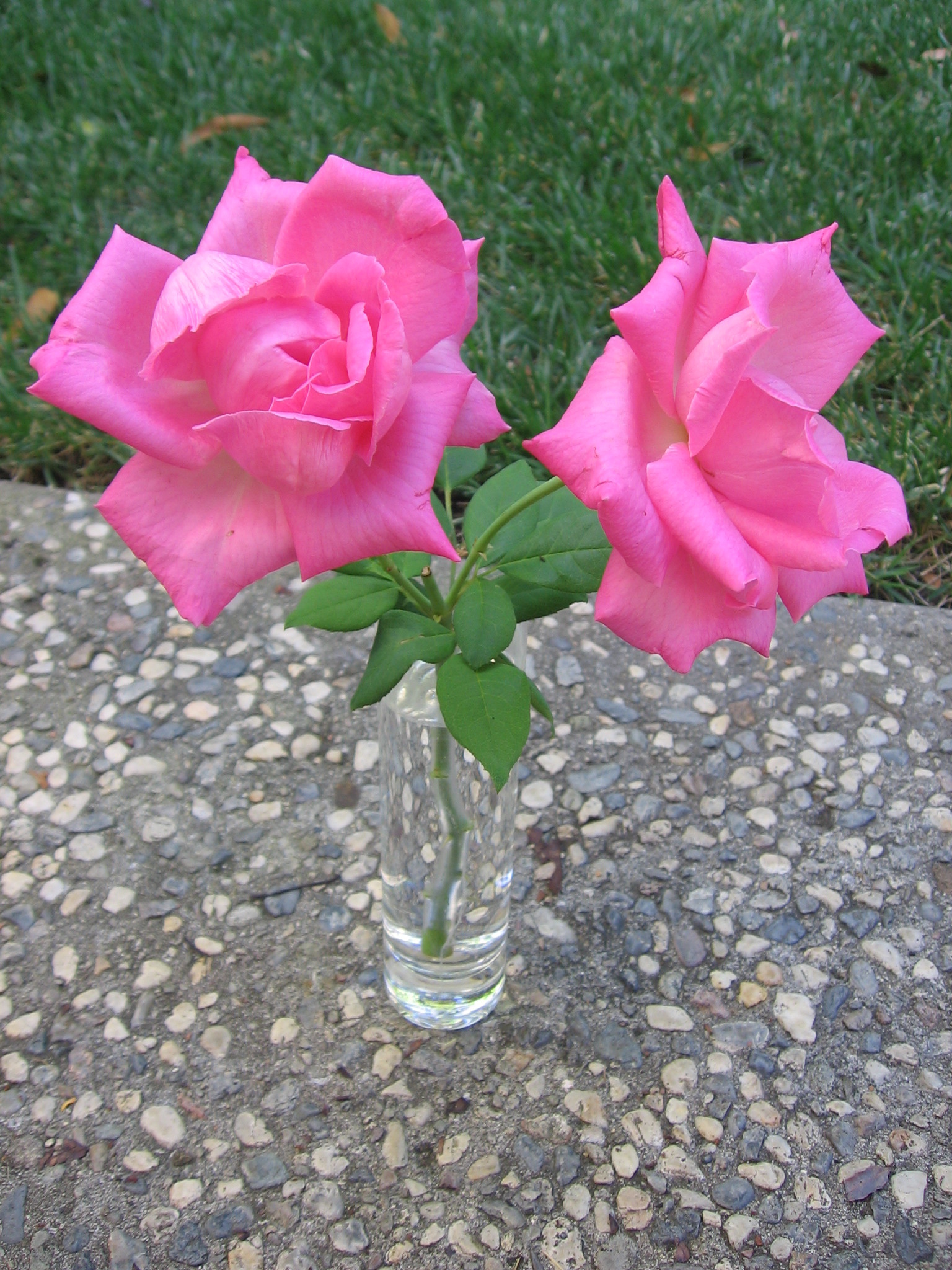 Top Review by Maito
Wow, much greater than the sum of its parts! I does sound like a hodgepodge, but it really works. I used Baked Ruffles for the potato strings. I wasn't sure if it was a mistake for it to be 3-4 sausages and 5 or more cups of toppings for each person/bun - but we just made one sausage for each person/bun with a normal sprinkling/spread of each topping (and skipped the optional favorite sauce, since already had all the other toppings). I totally agree that vegetarians could use beans for the sausage (and leave off the bacon). These were really good!
3-4

sausages, cooked to taste, preferred brand (or chorizo, cooked to taste, or chili beans, or pork meat, or any combination of these)

59.14

ml shoestring potatoes, fried

118.29

ml cabbage and carrot coleslaw mix

1

onion, chopped, to taste

1

slice bacon, crumbled, to taste

1

lettuce leaf, chopped

2

slice tomatoes, chopped

118.29

ml alfalfa (or soy bean sprouts)

14.79

ml ketchup

14.79

ml mayonnaise

4.92

ml mustard

118.29

ml white cheese, grated (or favorite cheese)

118.29

ml avocado dip (optional)

118.29

ml hot sauce (optional)

118.29

ml your favorite sauce (optional)

1

hot dog bun, large (I use French bread)
Just place the ingredients in your preferred order and manner, and top with the ketchup, mayonnaise, and mustard.
Of course all of these ingredients may be increased, decreased, or omitted to suit your personal taste. (For instance, you might add a scrambled egg, and take out the onion.).
However, eating this delicious but ugly dog is also an art which includes covering part of it with a grated white or favorite cheese topping, and your favorite sauce, such as: an avocado sauce, or barbecue sauce, or a garlic dip, or red hot sauce, etc.
Once finished, repeat the process by adding another topping of grated white cheese, and cover with ANOTHER favorite sauce -- and so on, until you finish the hot dog. This step is optional, but it's very popular amongst most eaters.
I guess you could probably replace the white cheese with Monterrey; although, I haven't tried it.