TSR Version of Taco Bell Fire Sauce by Todd Wilbur
Karabea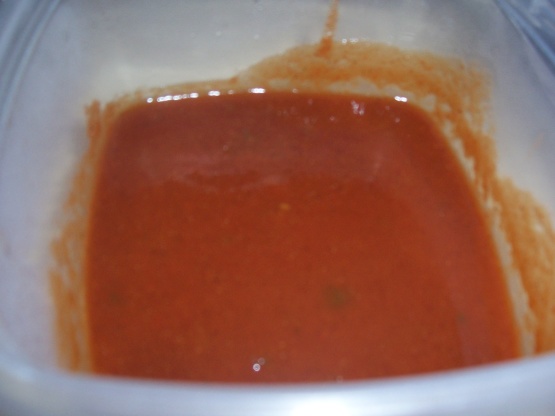 From Top Secret Recipes www.topsecretrecipes.com. Taco Bell's Fire Sauce is one of my hubby's faves and posting for safe keeping to try very soon. Makes 3 cups.

Made the sauce last night. It's a perfectly acceptable taco sauce but definitely not Border Fire Sauce. I sipped a spoonful of the sauce, tasted it, let it go all the way down, then tore open a packet of Border Fire, squeezed the contents into my mouth and did the same thing. Definitely a big difference. Border Fire has a very peppery taste at the front of the mouth, with very little burn at the back, still it warms your belly. Quite unique in that respect. This sauce has a much less striking flavor and is uniformly warm. Still, it's a very good general purpose taco sauce. I added a bit of lime juice later.
Combine the tomato paste with the water in a medium saucepan and whisk until smooth.
Add the remaining ingredients and stir until combined. Heat mixture over medium high heat until it begins to boil.
Continue to cook for about 3 minutes, stirring often. Remove from heat.
When sauce has cooled, pour it into a sealed container and refrigerate.