TSR Version of T.G.I. Friday's Gold Medalist by Todd Wilbur
Bev I Am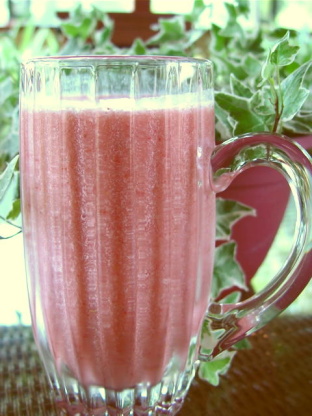 From www.TopSecretRecipes.com. Healthful, nonalcoholic frozen fruit drink

Wayyy better than tropical smoothie cafe. It has much more flavor and is more fruit than ice. I love it! I will be making it from now on. The guests at my party loved it!
Pour all of the ingredients except the 2 fresh strawberries in the order listed into a blender and blend on high speed for 15 to 30 seconds or until all the ice is crushed and the drink is smooth.
Garnish each drink with a fresh strawberry.