TSR Version of Outback Steakhouse Coral Reef Rita by Todd Wilbur
Nimz1466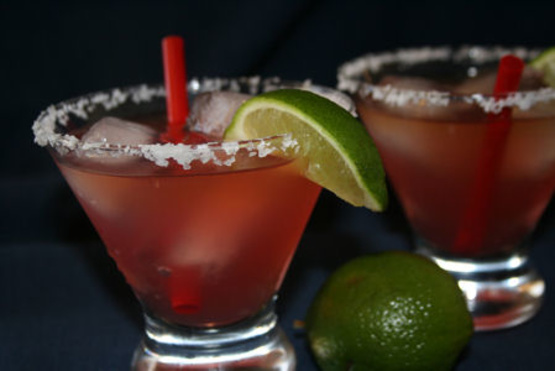 a Fruity on the rocks margerita - Todd Wilbur- www.TopSecretRecipes.com.
if you want salt or sugar on rim of glass moisten rim of 16 ounce glass and dip in salt or sugar.
fill glass with ice.
add tequila and triple sec.
add cranberry juice, and sweet and sour mix in equal portions to within 1/2 inch of top of glass, stir.
pour half shot of grand marnier on top.
add lime and serve with straw.