TSR Version of Mimi's Cafe Carrot Raisin Bread by Todd Wilbur
Elodie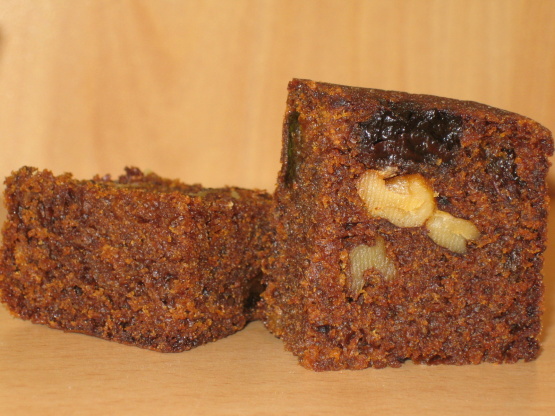 Recipe created by Todd Wilbur www.TopSecretRecipes.com. Dark, moist, and absolutely delicious. One of the best homemade breads I have ever had.

Everyone who tries this loves it. I like to make muffins instead. If you make loaves be careful not to over cook, with the molasses this can pick up a burnt taste.
Preheat oven to 350 degrees.
Combine flour, cinnamon, baking powder, baking soda and salt in a large mixing bowl.
In another bowl, combine oil, sugar, eggs, molasses and vanilla with an electric mixer.
Add shredded carrot and mix.
Add raisins and walnuts and mix well by hand.
Pour flour mixture into the other ingredients and stir until combined.
Pour batter into two ungreased 8-inch loaf pans.
Bake for 60 minutes, or until done.