TSR Version of Mcdonald's Shamrock Shake by Todd Wilbur
SharonChen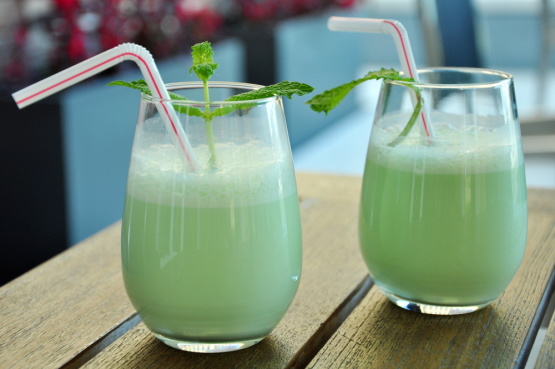 Recipe adapted from Todd Wilbur's version of McDonald's Shamrock Shake www.TopSecretRecipes.com. I used to absolutely love it when McDonald's brought out their Shamrock Shakes around St. Patrick's Day. The past couple of years I haven't been able to have it because of the dairy, so I was thrilled when I found this copycat recipe! Just use the soy ingredients to make it dairy-free.

McD's Shamrock Shakes are one of my husband's faves. We all loved this recipe. I added a little sea salt to reduce clumping and give because fast food shakes tend to have that slight salt taste. Just a little does the trick! Thanks for the recipe!
Combine all ingredients in a blender and blend on high speed until smooth.
Stop blender to stir with a spoon if necessary to help blend ice cream.
Pour into 12-ounce cups and serve each with a straw.
Happy St Patrick's Day!