TSR Version of Mcdonald's Filet-O-Fish Sandwich by Todd Wilbur
Prep 15 mins
Cook 15 mins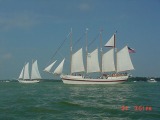 McDonald's fish filet sandwich is very easy to make,you might want to make a little more sauce to go on the fish filet. This recipe is from Todd Wilbur's book More Top Secret Recipes.www.TopSecretRecipes.com
2 tablespoons mayonnaise
2 teaspoons sweet relish
2 teaspoons minced onions
1 pinch salt
2 plain hamburger buns
2 breaded fish fillets (Mrs. Paul's breaded-Fish portions square)
2 sl American cheese
Directions
In a small bowl, mix together the mayonnaise, relish, minced onion, and salt and set aside. This is your tartar sauce.
Lightly grill the faces of the buns.
Cook the fish according to the package instructions. You can bake the fish, but your sandwich will taste much more like the original if you fry it in oil.
Divide the tartar sauce and spread it evenly on each of the top buns.
Place a slice of cheese on each of the bottom buns.
Place the cooked fish on top of the cheese slice on each sandwich, and top off the sandwiches with the top buns.
Reviews
Most Helpful
It's been a long time since I've eaten at McDonald's and I don't remember what their fish sandwich tastes like. So I'm not rating by the name, but rather how it turned out. It was great and I will make it again.
Sorry, neither your recipe or Todd Wilburs is anything like McDonalds filet o' fish sandwich. It's Ok but not worth the effort or expense to make. I don't like leaving negative comments but this isn't what I was looking for. Thanks for the recipe but got to try somewhere else.