TSR Version of Dairy Queen Blizzard by Todd Wilbur
CandyTX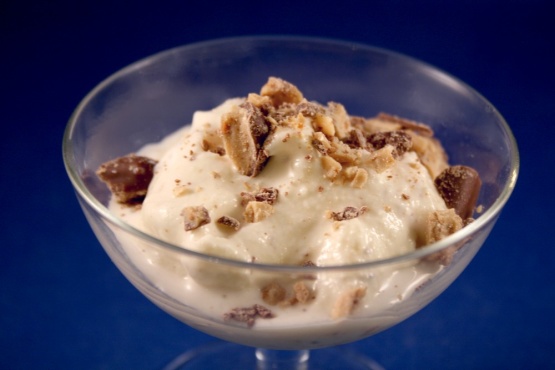 Here's the recipe for the Heath bar Blizzard. This recipe is from Todd Wilbur's book Top Secret Recipes. www.TopSecretRecipes.com

Last year, DQ had peppermint stick blizzards for christmas. Loved them. Looked forward to them as the christmas season approached, but they never appeared. Tried this with Edy's Peppermint Stick ice cream and half a Hershey's candy bar. Excellent.
Freeze Heath bar.
Break candy into pieces while still in the wrapper.
Combine all of the ingredients in a blender and blend on medium for 30 seconds or until well mixed.
Pour into a 16 oz glass.