gailanng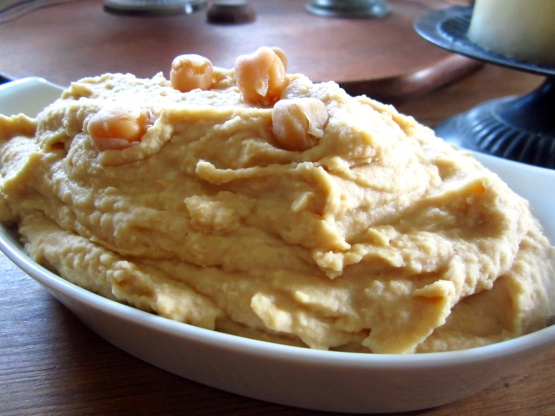 Delicious homemade hummus perfectly seasoned.
Turn on the food processor (or the blender if you don't have a food processor). Drop the garlic down the feed tube.
Add the rest of the ingredients to the food processor and process until the hummus is coarsely pureed.
Taste, for seasoning, you might need to add some truffle oil depending of your taste.
Serve chilled or at room temperature.