Linky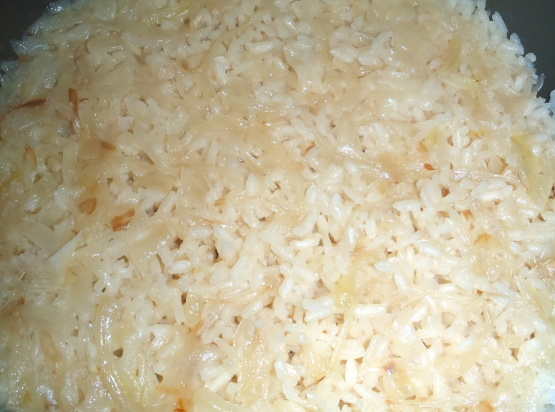 Rice is a part of life in Brazil, it is a part of the culture, and it is something you need to know how to cook when making Brazilian food. Rice in Brazil is seasoned differently to rice in the USA or Europe. Recipe is from A Taste of Brazil blog.
Wash the rice until the water runs clear and set aside to dry. Boil enough water for two cups. Chop the onions and garlic finely. Place a pan over medium heat and add the olive oil. Once olive oil is heated add the chopped onions and garlic.
Sauté until fragrant; approximately 3 minutes. Add the dry rice to the pan and stir for an additional 3-4 minutes making sure that the rice does not stick to the bottom of the pan. Add the two cups of boiling water to the rice and the salt.
Place a lid on the pan and cook on medium heat for 8 minutes. Decrease the heat to low and cook for another 10-15 minutes, or until the water has all evaporated. If the rice is not cooked yet, add a little bit more water!