Trout Stuffed With Couscous, Almonds and Herbs
Prep 20 mins
Cook 30 mins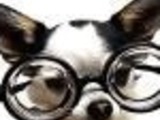 From "The Moroccan Collection: Traditional Flavors from Northern Africa" by By Hilaire Walden. A delicious and very easy dish--serve garnished with fresh mint and lemon wedges and plently of warm bread on the side.
4 tablespoons olive oil
1 small onion, finely chopped
2 garlic cloves, crushed
2⁄3 cup couscous
1 1⁄4 cups fish stock (or vegetable stock or clam juice)
1 tablespoon chopped parsley
1 tablespoon chopped mint
4 (12 ounce) trout, whole, cleaned, heads removed and boned
salt and pepper
1⁄2 cup almonds, sliced
Directions
Heat 2 tablespoons of the oil in a frying pan, add the onion and fry until softened, adding the garlic toward the end.
Stir in the couscous, fish or vegetable stock, parsley and mint.
Bring to a boil, then remove the pan from the heat and leave for 10-15 minutes, or until the liquid has been absorbed.
Preheat oven to 400°F
Season the trout with salt and pepper and fill the cavity of each with one-fourth of the couscous mixture.
Lay the fish in a greased shallow baking dish.
Mix the remaining oil with the almonds and spoon over the fish.
Bake for 15-20 minutes, or until the fish flakes when tested with a fork.
Most Helpful
Easy and delicious. It was the first time that I've had trout filled with couscous. The peppermint added a fresh taste and supported the flavors of the trout. I like this recipe, because it brings out all the delicate flavors of the trout. No ingredient is dominating, all well-balanced. If you like fish, you sure will like this unique fish recipe.

We had 4 small giltheads that we prepared as described, They turned out delicious, ready and we loved the mint with it.
I prepared more couscous as the children will need this tomorrow for lunch in the school.
The only thing I would change is to roast the almonds in advance and mix them with the couscous as we do not eat the skin of the fish. We simply ate the almonds before we discarded the skin. But on the other hand this looks more beautiful!
Thanks a lot for this easy and delicious recipe!