3 Reviews
Excellent! I used tilapia because I had some in my freezer. We really loved the sauce flavor. I will definitely be making this again and will hopefully be able to try it with the trout next time! Thank you!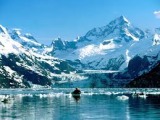 OMG - I can't believe the other review is only 4 stars. There are not enough stars to review this recipe. Seriously. Perhaps it was our Costa Rican trout - it is simply the best. So fresh. All I can say is DH and I didn't speak through dinner, the only thing that could be heard was "Mm Mm Mm"!!! For herbs, I used fresh parsley, fresh thyme, and dried marjoram. The wine was a Chilean chardonnay, which we also had with dinner. I don't know what else to say, except this recipe will go in to my all-time-favorites. Can't wait to go back to the fishmonger soon - I must have more trout... Made for Culinary Quest 2015 by a Toasted Tourist. Thanks for posting!!!

Quick freshwater fish meal. Most of the taste is coming from the bouillion cube, so choose one with a light and not too salty seasoning mix. Be a little careful to be gentle in heating the wine and cream.

Trout Filets à La Zug