Prep 10 mins
Cook 25 mins

Recipe from My Switzerland.
Directions
Season the trout filets with salt and pepper, fry first on the side with the skin, then fry the other side, 1 – 1 ½ minutes each. Remove and keep warm.
Melt the butter in a flat pan and braise shallots and herbs slightly. Deglaze with white wine, add Bouillon cube, and reduce the liquid slightly while cooking. Now add the cream, cook thoroughly. Pour the sauce over the fish.
Serve with wild rice, fine noodles or boiled potatoes.
Reviews
Most Helpful
Excellent! I used tilapia because I had some in my freezer. We really loved the sauce flavor. I will definitely be making this again and will hopefully be able to try it with the trout next time! Thank you!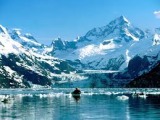 OMG - I can't believe the other review is only 4 stars. There are not enough stars to review this recipe. Seriously. Perhaps it was our Costa Rican trout - it is simply the best. So fresh. All I can say is DH and I didn't speak through dinner, the only thing that could be heard was "Mm Mm Mm"!!! For herbs, I used fresh parsley, fresh thyme, and dried marjoram. The wine was a Chilean chardonnay, which we also had with dinner. I don't know what else to say, except this recipe will go in to my all-time-favorites. Can't wait to go back to the fishmonger soon - I must have more trout... Made for Culinary Quest 2015 by a Toasted Tourist. Thanks for posting!!!

Quick freshwater fish meal. Most of the taste is coming from the bouillion cube, so choose one with a light and not too salty seasoning mix. Be a little careful to be gentle in heating the wine and cream.