PaulaG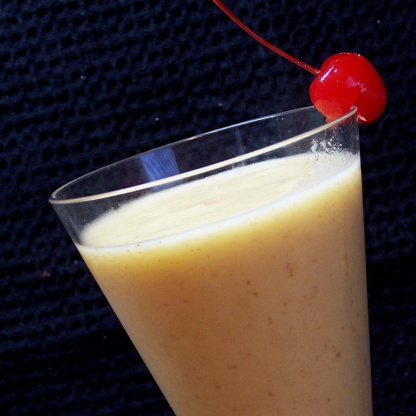 Adding this smoothie that is made with fresh pineapple and pineapple juice to your diet will give your body a healthy boost. Pineapples are high in the enzyme bromelain and the antioxidant vitamin C, both of which plays a role in aiding the body's healing process. So if you desire a natural means to boost your body's healing mechanisms, encourage overall good health and tantalize your taste buds, pineapples are definitely the way to go. The anti-inflammatory properties also makes this great for those suffering from arthritis or stiffness. Choose fresh fruit over canned because most of the bromelain in canned pineapple is destroyed due to the heat used in the canning process. Try to use organic fruits when possible - they really have the best flavors!

A GREAT SMOOTHIE! I went the vanilla yogurt route, too, & used some peach juice that I had! Included the wheat germ but not the sweetner, & used 2 smallish frozen bananas! Another wonderful drink to add to my smoothie collection! [Tagged, made & reviewed in Beverage Tag]
Blend all of the above ingredients in a food processor or blender for 1-2 minutes, until smooth and creamy.
You can add a couple ice cubes to the food processor or blender for a colder smoothie.