Um Safia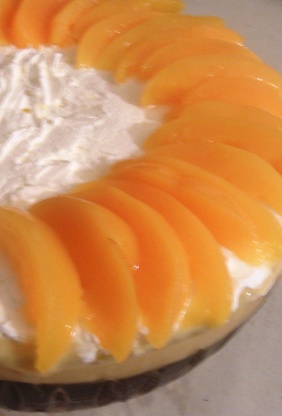 I just found this in New Idea magazine & didn't want to lose the recipe. Looks nice & easy, but end result looks great. Best to make this in a clear glass bowl to impress everyone.

My family are huge trifle lovers and DS was a bit suspicious of the variation but was soon persuaded to try it & had seconds! I left out the sugar as I think there is plenty of sweetnes already in the cake, custard & jellies. I used blackcurrant jelly instead of raspberry as the shop had sold out - but I did use the mango! Also I omitted the malibu & used a coconut & pineapple juice instead. I am looking forward to making this again as it is a lovely alternative to 'traditional' trifle. Reviewed for Au/NZ Recipe Tag #14. Thanks again Heydarl for another great recipe :)
500

g jam rolls
1⁄2 cup Malibu coconut liqueur

85

g raspberry jelly crystals

85

g orange jelly crystals

85

g mango jelly crystals

600

ml thickened cream

2

tablespoons caster sugar

500

ml thickened custard

1 -4

cup passion fruit pulp

2

mangoes, sliced
Cut jam rolls into four even slices. Place half over base and around side of a serving bowl (10-cup capacity). Brush with half the liqueur.
Make raspberry jelly according to packet instructions. Cool to room temperature. Pour over jam rollettes in serving bowl. Refrigerate until set. Repeat layering with orange and mango jellies, refrigerating between layers until set.
Beat cream and sugar in a small bowl with an electric mixer until firm peaks form. Gently fold half the cream into custard in a large bowl. Pour over set jelly.
Arrange remaining rollettes over custard mixture and brush with remaining liqueur. Drizzle with passionfruit pulp. Top with remaining whipped cream. Cover and refrigerate overnight.
Serve trifle topped with mango slices.